Bright Lights is a dis­ci­ple­ship group pri­mar­i­ly for matur­ing Chris­t­ian young ladies. The focus is on learn­ing about God and His will for us as young ladies. Our Bright Lights group is both very seri­ous and very relaxed–We cov­er real, deep things; expect­ing girls to lis­ten, under­stand, and apply what we are teach­ing. We also think that laugh­ter helps you learn, so we make it fun as well. This group is not just a cute lit­tle girl's group–we actu­al­ly intend to see lives changed through God's pow­er.
It is host­ed at Grace Bible Church, but young ladies from oth­er assem­blies attend and are wel­come.
We cov­er a vari­ety of top­ics, such as: Friends, Stand­ing alone, Grate­ful­ness, Gos­sip, Hon­or­ing your par­ents, Dili­gence, Wis­dom, Delight­ing in God's word, and many, many oth­ers.
Each meet­ing we do a dif­fer­ent activ­i­ty. Some exam­ples of pos­si­ble activ­i­ties are: mak­ing book­marks, skits, plan­ning meals, inter­view­ing a mis­sion­ary, play­ing games, small groups, etc.
Our theme verse is 1 Tim­o­thy 4:12: "Let no man despise thy youth; but be thou an exam­ple of the believ­ers, in word, in con­ver­sa­tion, in char­i­ty, in spir­it, in faith, in puri­ty."
Our Group
We meet on sec­ond and fourth Mon­days at Grace Bible Church (403 Rock­croft Street, Port Char­lotte, FL 33954). The meet­ings start at 6:00 and end around 9:00. If you are inter­est­ed in attend­ing, con­tact Han­nah at: hopefulhannah654 @ gmail.com
A Typ­i­cal Meet­ing
We nor­mal­ly start our meet­ing off with singing. The girls enjoy pick­ing songs and singing them joy­ful­ly, so much so that we often have to stop before we are able to sing all the ones we want­ed to. 🙂 We then pray, and either Han­nah or I will present the mes­sage. We like to include sto­ries, illus­tra­tions, def­i­n­i­tions, prac­ti­cal steps of action, and, most impor­tant­ly, scrip­ture. We don't always get to have all of those things in every mes­sage, unfor­tu­nate­ly. But that's our idea of a real­ly good mes­sage. We then divide into small groups of about 5 girls, with old­er girls lead­ing each group. We go into sep­a­rate rooms, where we either pre­pare a skit about the mes­sage or do some oth­er kind of activ­i­ty. If we do skits, we then all gath­er in the big­ger room and present the skits to each oth­er and the moms who are there. After the activ­i­ty comes dessert and fel­low­ship.
For more infor­ma­tion, vis­it our blog.
For those who don't know us very well, our names are Caris­sa and Han­nah. We are 25 and 23, respec­tive­ly. We are the old­est of the 8 chil­dren in the Mann fam­i­ly and we have been home schooled our entire lives. We are devot­ed fol­low­ers of Jesus Christ.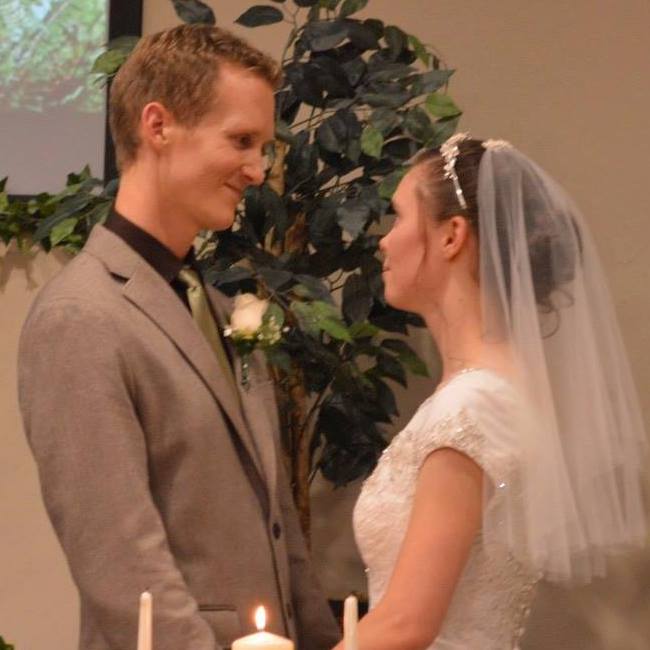 Caris­sa enjoys knit­ting, pho­tog­ra­phy, writ­ing, rasp­ber­ries, chil­dren, read­ing, edit­ing, the col­or green, birds, bas­ket­ball, peanut but­ter, nature, sword fight­ing, gui­tar and much more. She is mar­ried to Peter, liv­ing in St. Pete now and unfor­tu­nate­ly not able to lead any more.
Han­nah enjoys cro­chet­ing, soc­cer, bak­ing and cook­ing, grapes, doing hair, rid­ing hors­es, the col­or pur­ple, read­ing, learn­ing harp, and many oth­er things. She is the leader of the group now.