Bright Lights is a discipleship group primarily for maturing Christian young ladies. The focus is on learning about God and His will for us as young ladies. Our Bright Lights group is both very serious and very relaxed–We cover real, deep things; expecting girls to listen, understand, and apply what we are teaching. We also think that laughter helps you learn, so we make it fun as well. This group is not just a cute little girl's group–we actually intend to see lives changed through God's power.
It is hosted at Grace Bible Church, but young ladies from other assemblies attend and are welcome.
We cover a variety of topics, such as: Friends, Standing alone, Gratefulness, Gossip, Honoring your parents, Diligence, Wisdom, Delighting in God's word, and many, many others.
Each meeting we do a different activity. Some examples of possible activities are: making bookmarks, skits, planning meals, interviewing a missionary, playing games, small groups, etc.
Our theme verse is 1 Timothy 4:12: "Let no man despise thy youth; but be thou an example of the believers, in word, in conversation, in charity, in spirit, in faith, in purity."
Our Group
We meet on second and fourth Mondays at Grace Bible Church (403 Rock­croft Street, Port Char­lotte, FL 33954). The meetings start at 6:00 and end around 9:00. If you are interested in attending, contact Hannah at: hopefulhannah654 @ gmail.com
A Typical Meeting
We normally start our meeting off with singing. The girls enjoy picking songs and singing them joyfully, so much so that we often have to stop before we are able to sing all the ones we wanted to.
We then pray, and either Hannah or I will present the message. We like to include stories, illustrations, definitions, practical steps of action, and, most importantly, scripture. We don't always get to have all of those things in every message, unfortunately. But that's our idea of a really good message. We then divide into small groups of about 5 girls, with older girls leading each group. We go into separate rooms, where we either prepare a skit about the message or do some other kind of activity. If we do skits, we then all gather in the bigger room and present the skits to each other and the moms who are there. After the activity comes dessert and fellowship.
For more information, visit our blog.
For those who don't know us very well, our names are Carissa and Hannah. We are 25 and 23, respectively. We are the oldest of the 8 children in the Mann family and we have been home schooled our entire lives. We are devoted followers of Jesus Christ.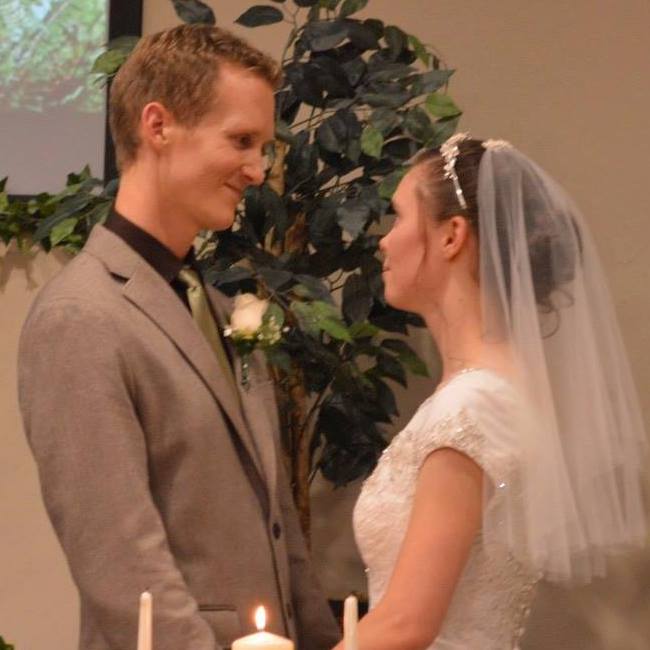 Carissa enjoys knitting, photography, writing, raspberries, children, reading, editing, the color green, birds, basketball, peanut butter, nature, sword fighting, guitar and much more. She is married to Peter, living in St. Pete now and unfortunately not able to lead any more.
Hannah enjoys crocheting, soccer, baking and cooking, grapes, doing hair, riding horses, the color purple, reading, learning harp, and many other things. She is the leader of the group now.